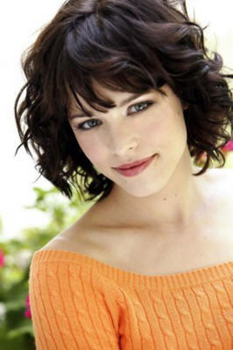 Height: 5'5" (1.65m)
Weight: 150lb (68kg)
Hair: Black Eyes: Blue
DOB: April 7, 3103; Custos, District 0
Position: 1st Lieutenant, 1st Regiment; Office of Distribution, Guardian's Heart
Gregarious, In System Reputation +3

Short of stature and possessing an attractive, buxom figure, it's obvious at first glance that Diane Forrest (née Reynolds) is not a warrior, not even one that has spent too much time behind a desk. While First Sword Military College and the Nemis Combat Academy turn out more than enough mechwarriors, pilots, technicians, and the like to fill all of the 12th Star Guards' combat roles and then some, the majority of the administrative positions within the Heart are filled by recruits from the city's civilian hub of higher education: Custos University.

Recruited just before the final year of her degree, and placed upon the University's military track, Diane was installed in the Quartermaster's Office of Distribution upon her graduation and enlistment, a major step up from the civilian career she had planned on. Currently, she oversees the team responsible for handling all supplies intended for use by the Haddings Military Education department: not just First Sword and Nemis, but Camp Seymour and Custos University's program as well.

The wife of Major Jack Forrest, Diane is not an unknown sight to the warriors of the 1st Regiment, having appeared alongside him for the occasional social function. As he does keep his private life private, however, few know her well. Currently, anyone catching sight of Diane is likely to catch Jack's baby daughter Rowan, a few months shy of being a year old, in her arms.