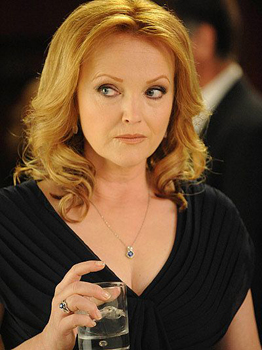 Height: 5'9" (1.75m)
Weight: 157lb (71kg)
Hair: Dark Red
Eyes: Blue
DOB: June 21st, 3076; Lycaeus Temple, Olympus, District 7
Position: Former Chief Surgeon at New Rome Medical Research Center
Lineage: Erick Lycaeus



In System Reputation +5



Even those that are familiar with the 5th Regiment's Athemas often fail to notice what lies beneath the surface of Aoife Stone. Taller than average, but not significantly so, the trim and athletic figure of her youth has grown thicker with age, although she easily looks at least a decade younger than her actual years. The wife of Lyall Stone, Haddings' Representative to the Senate of the Republic of the Sphere, Aoife always appears polished and put-together, favoring stylish suits in a flattering cut that look perfectly at home among the movers and shakers of Terra.