Name: Emma Louise Taylor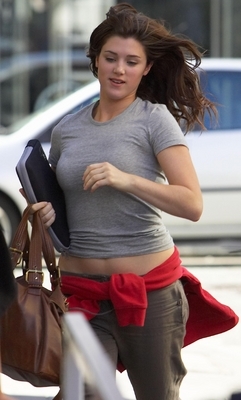 Age: 30
Gender: Female
Ethnicity: Stranger



Shared Vocabulary:

Cold

Hot

Fire

Hungry

Thirsty

Water


Emma

Tibbi

Reena

Gath'Od

Hod



Personality: Emma is shy amongst strangers, lacking a little confidence, but quickly warms up once she gets to know and trust people. She is mostly happy with her life although her career has been causing her a degree of stress from which she needs a break. Although she can be a bit cynical at times she retains a mostly positive outlook, always looking for a way forward, probably because of her career where problems are just something that is just waiting for a solution. Working in a heavily-male dominated industry and not wanting to stand out has forced her to become a little more like them in the way she approaches things. Empathy isn't one of her stronger emotions.

Description: Emma is of average height for an English woman at 5'3". She weighs in at a curvy 151lbs with occasional, vaguely disinterested trips to the gym having failed to shift the weight. After a lifetime with long dark brown hair she recently made the bold move to cut it a little shorter before going on holiday, although she is still not certain as to what style she prefers, alternating between a bun, braiding it or even just pushing her hair back with a simple hairband. Her eyes are a curious shade of blueish-grey giving her a soft gaze. She has classically English pale skin that refuses to ever tan properly and has a few moles and freckles on her arms, shoulders and back.

She is currently wearing a light blue sleeveless cotton dress, a dark blue linen shawl/head scarf, and flat leather sandals. She is carrying an ornately detailed tan leather bag. The only items of jewelry she is wearing are matching silver stud earrings and a silver ring on her right hand.